WhoTrades and Investfly Announce Partnership!
As part of our mission to bring the best possible user experience to our users we are happy to announce our partnership with Investfly -- a codeless automated trading platform. There have been dozens of articles published in the past few months on the coming wave of automation and its impact on the market.
With Investfly, you can join that trend. They allow users to create, test and implement algorithmic trading strategies using fundamental and technical indicators without writing a single line of code!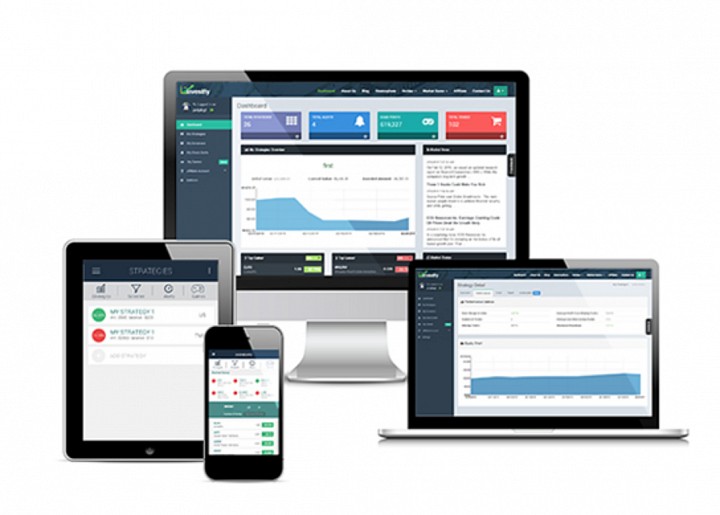 Users can backtest strategies and start their algorithmic trading in minutes. These strategies can be applied in simulations or in the market with most publicly traded financial products.
Active Trading Not your Style?
If active trading doesn't fit your investment style, then use automated triggers and alerts to better manage risk. Add to a core position every time the S&P 500 dips, or get an instant update if a stock on a watch list breaks through resistance. You don't need to be an active trader to reap the benefits of Investfly's automated platform.
To fully integrate with WhoTrades, Investfly will have full API integration with the Just2Trade brokerage by mid-November, in addition to their existing support for Interactive Brokers and Tradier. Now users can bring more sophisticated portfolios and strategies to the WhoTrades universe.
We encourage you to explore this tool, and see how utilizing algorithmic trading can help you take your investing to the next level.

Integration with Just2Trade
Investfly has also integrated with Just2Trade, out long-term broker dealer partner - if you have an account with Just2Trade, you can synchronize your portfolio with Investfly and automate your trading strategy.
Choose your Approach
Short a stock or an ETF. Or, time the market by automating buy and sell conditions to take advantage of daily swings.
Share your Algorithms
Have access to thousands of public algorithms from which you can clone, improve on, or learn. Create public or private algorithms.

Automate your Intuition
If you have a feeling that a certain approach can beat the market, try it! You can use the backtesting feature to see if it would have worked in the past, and then implement it for the future.