WhoTrades Mobile Application
We are proud to announce that we have launched the updated version of our mobile application!
There is always room to improve, remake, and optimize something, so we decided to release the latest version of the WhoTrades mobile app. Our "to do" list currently bigger than our "completed and implemented" list, so please support our developers with high ratings on the Apple Store and Google Play.


Our main features available currently:
Read your Personalized Feed
Share your ideas with traders
Rate posts, statuses and comments
Comment on posts and statuses
Explore the profiles of other traders

To start using the application, just follow the links below or type WhoTrades on the Apple Store or Google Play search.

Do you read WhoTrades on your desktop browser? Click this link https://whotrades.com/qr/ and use Sign In with QR code from our mobile app to avoid having to enter your email and password.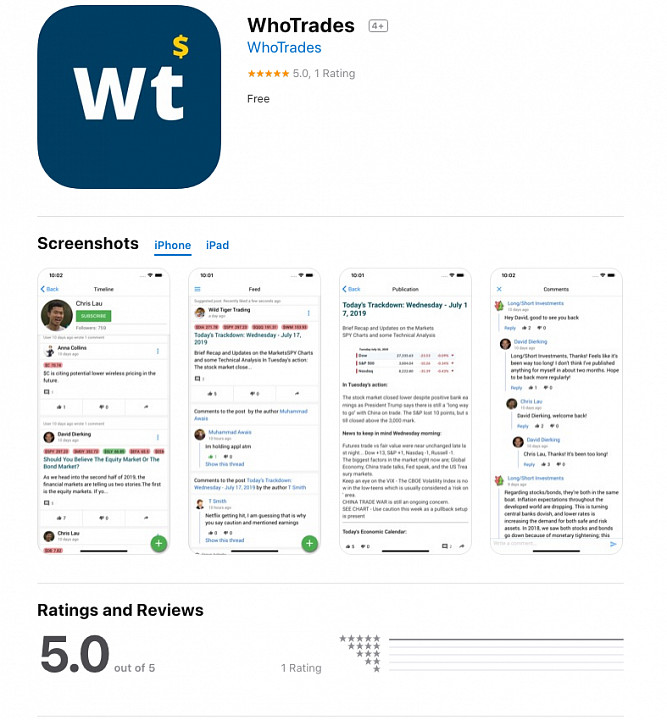 Apple Store: https://itunes.apple.com/app/id1413780568
Google Play: https://play.google.com/store/apps/details?id=com.whotrades.social