"Normal" Is the New Normal: Why Working from Home Won't Be Here to Stay
One of the best surprises of the COVID-19 pandemic has been the discovery of our ability to adapt. Never before has our industry been tested in these circumstances, but I am thoroughly impressed with the extraordinary response from those who have contended with these unique challenges.
In accordance with recommendations from health and government officials in mid-March 2020, I required the team at Score Priority to continue operations remotely wherever possible. Though the situation has been less than ideal, I have admired how my colleagues have persevered through the obstacles by redefining their work habits and creating new accommodations when necessary. We have been fortunate to work in an industry that can innovate new solutions to move forward.
COVID-19 has revealed a new talent in the workforce: the creativity to continue in unpredictable circumstances. For many, adapting to these work conditions has been a startling success. Because of this, much of the conversation has focused on making remote work a permanent change long after the coronavirus pandemic has lifted its restrictions.
Yet it's important to not let the success of certain work-from-home (WFH) scenarios overshadow what we lose by sacrificing office culture entirely. Relying on modern communications technology can be helpful during these times, but they were always meant to be a temporary placeholder, not a replacement. Despite some businesses' ability to survive so far, the current work climate is missing some of the most meaningful elements of company culture.
We have proven that we're capable of this change, but this "new normal" is not the "real normal;" normal is the real normal.
SURPRISE SUCCESS STORIES
In many ways, we're lucky that COVID-19 happened when it did. In our industry, we have access to several resources that have eased the abrupt transition to remote work. Those that can continue working can do so thanks to improved communication software such as IP telephony, video conferencing, and file sharing. With such improved accessibility, several industries have been able to continue in ways they would not have been able to 15 years ago.
There are actually certain advantages to working from home. Global Workplace Analytics (GWA), a research-based consulting organization based in San Diego, reviewed over 4,000 studies, reports, and articles regarding the outcomes of working from home. The research found that WFH employees are generally more productive than on-site employees due to limited workplace distractions. (Now, this can vary depending on each employee's situation; for example, now that I am balancing homeschooling and child care during work hours, there are quite a few new distractions I wouldn't find at the office.) GWA says web-based meetings are "better planned and are more apt to stay on message" as telecommuting helps employees realize which meetings are meant for discussion and which ones are better summed up in an email.
In addition to productivity, the research shows the absence of commute and the additional leisure time led to decreased stress with employees, which had a positive impact on employee retention. Telecommuting also reduced unscheduled absences, as flexible hours allowed WFH employees to accommodate family issues, personal needs, and stress without losing a full day.
In 2015, Nicholas Bloom, a senior fellow at the Stanford Institute for Economic Policy Research, published a paper he co-authored in the Quarterly Journal of Economics that examined the consequences of WFH practices. The research was based on a nine-month randomized control trial of 1,000 employees of Ctrip, a Chinese travel company. The experiment revealed that employees who worked from home had a 13 percent increase in performance, plus a 50 percent decline in the rate of employees resigning. The researchers also said they found "no negative impact of WFH on performance."
With such positive results, Ctrip offered working from home to the whole firm, not just the participants in the study. However, much to the managers' surprise, more than half of the workers eligible to work at home requested to work in the office by the end of the experiment.
The main motivation for returning to the office? Loneliness. The participants said they would resume the additional costs of commuting in order to avoid the isolation of working from home, saying they missed opportunities to socialize in the office and after work.
To qualify to work from home in the Ctrip experiment, an employee needed to have tenure of at least six months, have broadband Internet at home to connect to the network, and an independent workspace. Usually this workspace was a separate room to designate as an office. The results of the experiment reflected individuals who had certain control of their work environment.
But the rush for stay-at-home restrictions from COVID-19 limited the way in which people could control the variables of their home office. In response to those who are correlating the 2015 paper with the situation in 2020, Bloom told Stanford News the circumstances are incomparable.
"We are home working alongside our kids, in unsuitable spaces, with no choice and no in-office days," said Bloom. "This will create a productivity disaster for firms."
THE LOSS OF INSPIRATION
The WFH solutions during the coronavirus pandemic have been mercifully effective at sustaining industries while ensuring the best practices for public safety. But for most, the technological accommodations are Band-Aid stopgaps for more effectual productivity.
Bloom co-authored another paper entitled "Are Ideas Getting Harder to Find?" for an April 2020 issue of the American Economic Review. In this research, the authors reviewed the ways in which inventors find new ideas. They found that now — more than any previous decade — the inception and development of creative ideas are dependent on a higher number of collaborators. In-person meetings are necessary for creativity and innovation as well as keeping staff motivated and focused.
Just wait until you and your team can all gather in one room together again. The energy, the interaction, the collaboration — there is an inexplicable magic to sharing ideas in the same room as our colleagues. We lose an intangible value in presentation over audio and visual communication software; it's in the way we unconsciously demonstrate subtleties that establish our confidence, hesitations, and passions.
Some of the most inspirational moments in my career have happened outside of scheduled meetings. Moments of mentorship, working as a team, or problem solving happen organically, and they rely on unexpected periods at the proverbial water cooler or in shared office space. These are indicators of growth that are nearly impossible to quantify.
Undoubtedly, the pandemic will introduce certain permanent changes in regards to safety, travel, and public spaces long after health and government officials approve a return to work. As leaders, we can use this as an opportunity to recognize the individual accommodations that our employees requesting further WFH may need.
Most importantly, it's up to us to create an environment to foster that innovative energy. Beyond just providing the resources needed for the best performance, an office is meant to inspire our team to collaborate and motivate in ways that a manager can't. Nothing can replace the live experiences we used to share. If you asked me if I prefer watching the Packers live or at home, you can bet you would find me at Lambeau Field.
Whenever we feel safe enough to return to normal, we can make that energy the new normal.
Best regards,
Tony Huck
Chief Executive Officer, Score Priority
Toll-Free + 1-855-274-4934
Domestic + 1-646-558-3232
info@scorepriority.com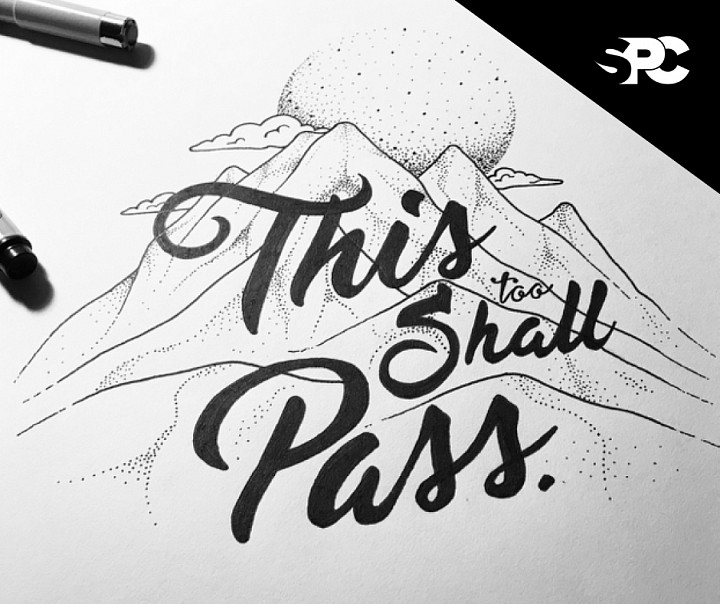 Image Credit: Pat Huck