New Product Announcement: Sign Up For Webinar
Fellow traders! WhoTrades, a social network for traders and investors, is launching its own Market Place. To find out more about this, sign up for an upcoming information session - How WhoTrades Market Place Works: Early Access To The Platform.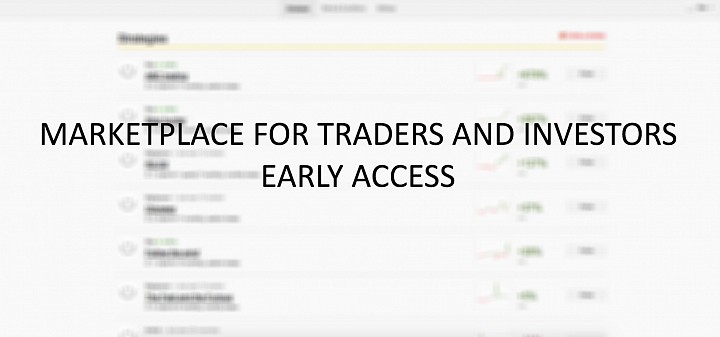 >> Why do you need to know about this? What's in it for you?
Chances are you are either a successful trader/investor looking for ways to monetize your strategy beyond your own trading capital or a market participant searching for profitable trading/investing strategies to beat the market (otherwise, what's the point doing the cherry-picking? Simply invest in index funds and relax).
If you are the first type, the Market Place will enable you to earn subscription revenue from fellow traders copying your strategy and acting on the signals you issue on WhoTrades. There are several ways to set up the subscription program on the platform. With this revenue stream your additional income from WhoTrades is unlimited.
If you are looking for better trading or investing strategies than what you currently have, sign up on the Market Place and get access to the best strategies database. There, you can filter investing strategies by risk, return, time frames, popularity, and other factors and choose the most appropriate one for you. By paying relatively small subscription fees, you can substantially increase returns in your investment portfolio. In addition, you will save time by letting other investors do all the research. Not a bad deal at all!