Welcome to the New Cutting-Edge WhoTrades Charts
WhoTrades keeps on charging forward in our quest to provide you with the information you need to trade. Now, we've made it more accessible than ever, with a new user interface and the ability to create and customize your very own dashboard of all the securities you want to keep an eye on. It's basically a renovation of a beloved family home. Same foundations, but new wallpaper, an updated kitchen, and new rooms.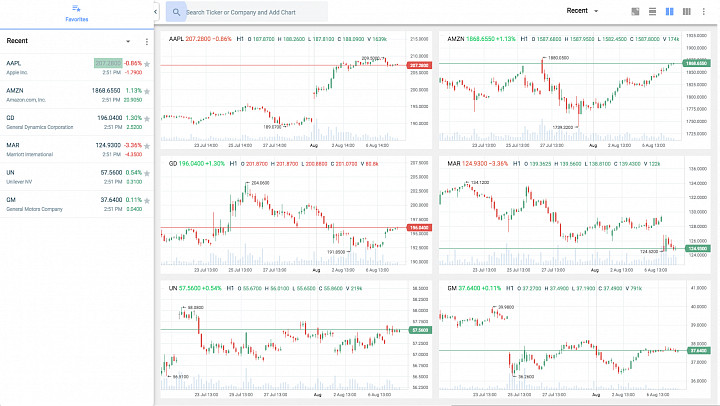 Simply click the Charts button on the top bar, (Or here)and navigate to your dashboard. Then, as simple as microwaving leftovers in your new kitchen, to add up to 9 charts on the same page you just have to search for it at the top bar and add it. Why? Because we realize not everyone has eight different screens at their disposal to keep an eye on the movements of various securities.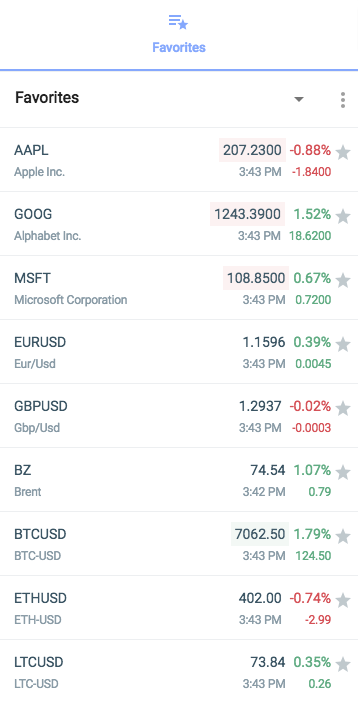 And to help with that, while you're observing securities independently, on your left-hand sidebar you have a list of securties and a lot of options for customization. You can create multiple lists, such as your Favorites or your Recents, and populate them with various securities, among other things, to keep an eye on everything important to you no matter where you are located in WhoTrades Charts.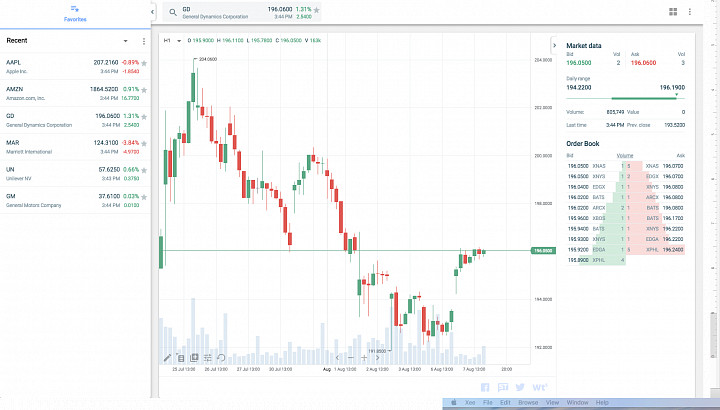 And once you've got your handy little charts all set up, you can customize them to your liking. For example, you can change the default candlestick graph design by clicking on the icon furthest to the right in the bottom left corner and selecting either Line, Area, and OHLC.
By clicking the + icon directly to its left you can insert various indicators, such as the Chaikin Oscillator and Standard Deviation.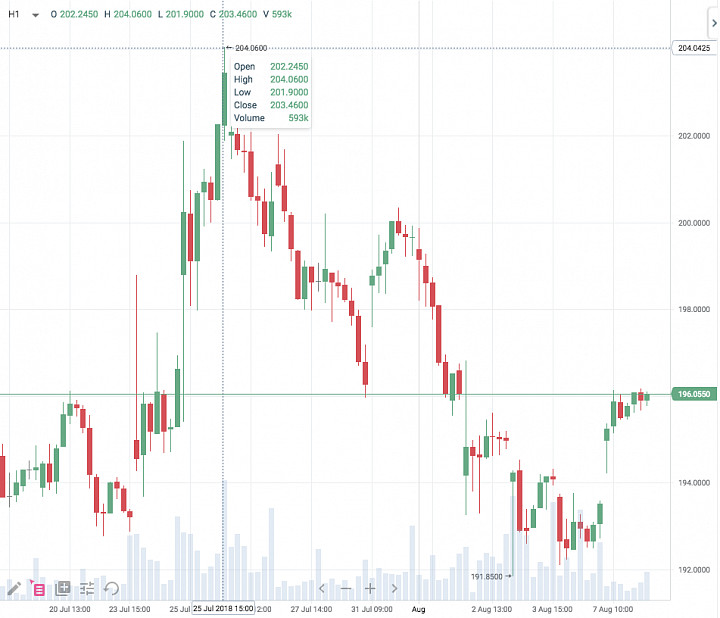 And by clicking the paper to the left you can get a handy little infobox that easily displays all the relevant information at the period your cursor is hovering over.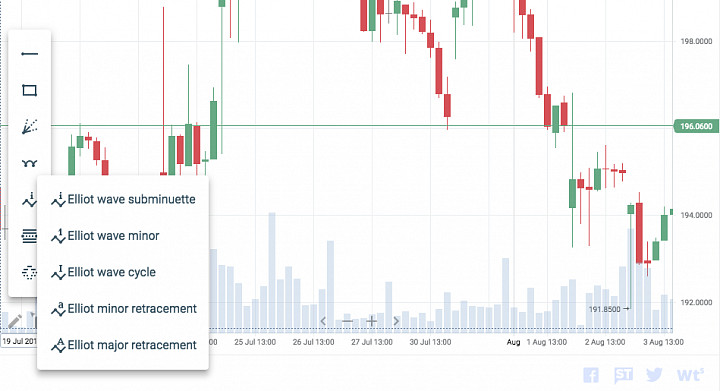 Not to mention, by clicking the pencil icon furthest to the left you can use all sorts of tools such as the Fibonacci Fan, Raff Regression Channel, or the Elliot Wave to help you make sense of the data.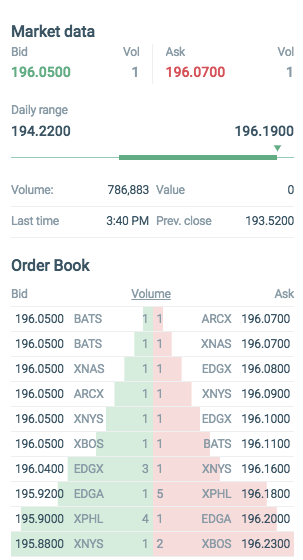 And over on the righthand sidebar you have your standard market data and order book, all updated in real-time.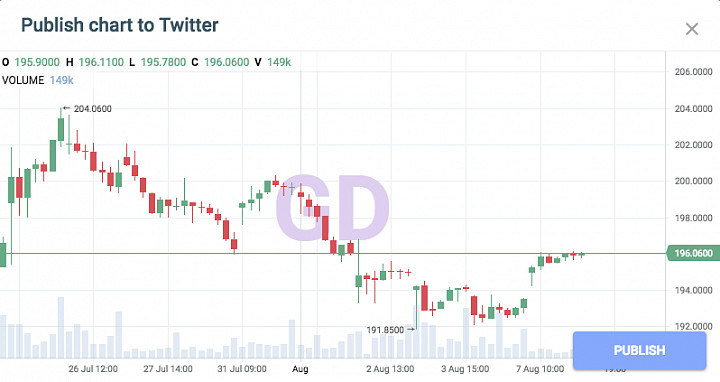 Once you tinker around with the chart as much as you want, you can share your ideas and analysis across a variety of platforms like Twitter, Facebook, StockTwits, and WhoTrades by clicking the Publish Idea button in the bottom right corner.
We hope you take advantage of our new and improved chart features.
Happy trading,
Your friends at WhoTrades
1. No information on this post should be considered an offer to buy or sell a particular type of security.
2. WhoTrades LLC is not responsible for any system downtime, performance, accuracy or other issues that may occur when using this product.
3. This is not an offer or solicitation in any jurisdiction where we are not advertised to do business.