Back to Normal: What It Takes to Reopen the Workplace
As businesses prepare to physically reopen office spaces, employers need to prepare for a different kind of work environment.
Raise your hand if you have said, "Alright, enough already. I'm ready for this quarantine to be over."
Now keep your hand raised if you feel ready to go back to the way things were before the pandemic.
Undoubtedly, we have all grown weary of social distancing during COVID-19, fantasizing of the time when we can all return to the way life was before the pandemic. Still, a late April poll of 2,000 Americans published by software company Qualtrics said two out of three people were uncomfortable with returning to work. Even if government officials allowed all businesses to open today, employees may be concerned about returning to work too early.
We want to return to a sense of normalcy, but after several months of adjusting to a "new normal," many of us are reluctant to jump back into our former routines. That means we may need to create some new work routines as we transition back to work; however, creating those new routines can be a complicated task.
SAME OFFICE, DIFFERENT ENVIRONMENT
Exactly what the office may look like post-pandemic is unclear. Each region may have different rules for reopening, including a range of protocols for each state. The U.S. has outlined federal procedures for different phases of reopening, and the CDC offers thorough guidelines for businesses looking to reopen, which it updates regularly as new scientific data emerges. However, not every region will meet the same criteria for reopening at the same time.
Determining the correct stage of reopening can be a delicate decision. If there is heightened apprehension from employees or clients about returning too soon, companies will have to consider if they are at a point where they should reopen just because they can. Each company may need to adjust certain policies based on the industry, vulnerability of employees, or geographic region.
Employers are entering the role of monitoring public health and safety in ways they have never had to do before. To start, most work environments may need to update policies regarding hygiene. When inviting employees back into the office, businesses should consult the local, federal, and top health official guidelines for preventative health policies. These may include (but are not limited to):
● Requiring masks or other face coverings
● Conducting non-invasive health checks
● Encouraging social distancing of at least six feet
● Maintaining hand washing and sanitizing stations
● Disinfecting all frequently touched surfaces
● Closing or limiting common areas
While the changes in hygiene protocols at work may be helpful, the transition from working from home to in-office work days may be more complicated. Even after a region may declare that it has "flattened the curve," there is still a risk of spreading COVID-19 until the introduction of a vaccine. Some people may still be uncomfortable with the risk of exposure, especially at-risk individuals with preexisting health conditions.
As such, employers will need to evaluate employee accommodations, as necessary. For example, some businesses may begin returning to the office with a reduced staff. Employers would prioritize those who depend on office equipment or secure, encrypted data over those who can otherwise work remotely.
Secondly, employees may need to continue to telework part of the time as they rotate shifts in the office. If the office doesn't have enough space to keep employees six feet apart, alternating which days each department can use the office space may be useful.
In addition to preventative steps, businesses will need to address what happens if and when an employee becomes ill. Managers can remind their employees about their paid sick leave policies (including any updates due to the Families First Coronavirus Response Act) and instruct those who show symptoms of COVID-19 to stay home. Reviewing these policies is essential for businesses during this period, as they may need to make amendments. For example, requiring a doctor's note to return may be more challenging for individuals due to stress on the healthcare system.
Moreover, if an employee requests to remain at home or refuses to return to work due to a preexisting condition that increases vulnerability to COVID-19, an employer should treat that as a request for accommodation under the Americans with Disabilities Act and equivalent state or local laws, according to Litter, a U.S.-based labor and employment law firm.
And finally, businesses should consider the risks that come from outside of the office. For instance, employees who take public transportation to work have a higher risk of exposure than those who have access to less crowded transportation. Those employees may need to find a compromised solution, such as telework or flexible work hours to avoid rush hour.
THE FIRST STEP
Not every guideline will fit every business that seeks to reopen. Each industry has different needs, and businesses will have varying access to resources to fit the recommended guidelines. Still, there is one point every business needs to meet when reopening.
Before anything else, the most important step toward returning to the office is communication. Most of the anxiety surrounding reopening is fear of the unknown, and the best way for leaders to alleviate that fear is to be honest with their team.
Introduce a projected timeline for when employees can reenter the workspace, provide expectations for new hygiene and preventative standards, and update the team regularly as the path to reopening evolves. Even if management has not reached any final decisions, employees will feel as though the staff trusts them if they receive updates throughout the process.
At the same time, employees should feel comfortable discussing their misgivings with their employers. An open dialogue about any hesitations can improve confidence within the company. Just as health officials are constantly updating the guidelines for reopening, so too should companies maintain communication with their staff.
BACK TO NORMAL
Creating an entirely new playbook for operating a business can be taxing. Balancing increased attention on health priorities in addition to economic concerns is unprecedented territory for most companies. On our worst days, some of us may ask, "Is it worth it?"
The answer, of course, is yes. With a situation that has been so all-encompassing, immediately resuming our way of life before COVID-19 always seemed unlikely. As frustrating as they may be, baby steps are still steps moving forward. We may not know when the world will return to the way it was, but by incorporating precautions safely, we can move in the right direction.
Despite its challenges, each of these moves toward "normal" sheds another obstacle imposed by COVID-19. According to a poll of 3,500 remote workers conducted by the social media management app Buffer, loneliness is one of the top challenges while working from home. Intensify that with isolation from friends and family during stay-at-home mandates, and loneliness becomes an "epidemic" that can develop real medical consequences, according to the Health Resources and Services Administration. People crave social interactions, even with six feet between them.
But the intangible benefit to returning to the office is reigniting the collaborative spirit. Developing rapport with your coworkers may have been stunted over technological substitutes or breaks from the office in the past few months. With the transition back to the office comes unfettered collaboration and creativity that happen outside of phone calls and emails. After all, no one can schedule inspiration.
Although there are several resources for reopening guidelines, there will still be unanticipated bumps along the way. Have patience with each other, be willing to adapt, and stay optimistic through this first phase. This is only the first step back to normal.
Best regards,
Tony Huck
Toll-Free + 1-855-274-4934
Domestic + 1-646-558-3232
info@scorepriority.com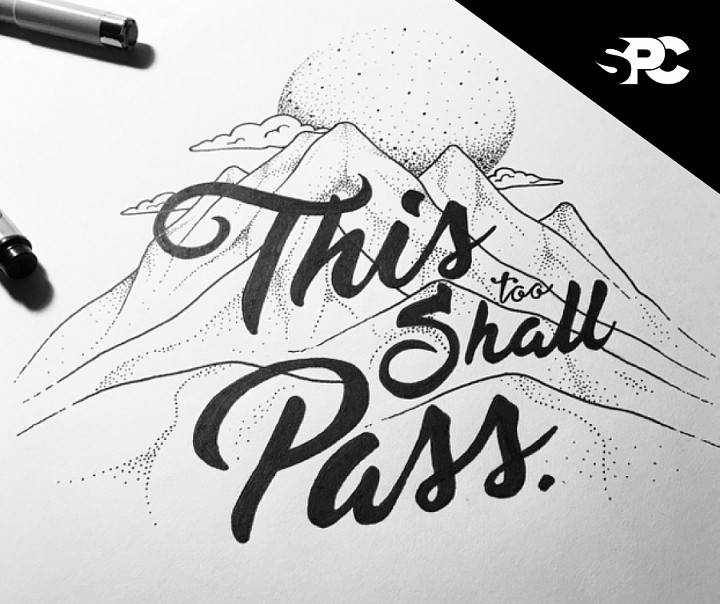 Image Credit: Pat Huck
Nothing in this communication shall constitute a solicitation or recommendation to buy or sell a particular security. Accordingly, no representation or warranty, expressed or implied, is made as to, and no reliance should be placed on, the fairness, accuracy, completeness or timeliness of the information contained herein. Securities are offered through Score Priority Corp. Member FINRA/NFA/SIPC.