The Price Target Function– Another Social Aspect of WhoTrades
Sometimes people forget that WhoTrades isn't just a site to aggregate all the information you need to trade, it's also a social trading network. I'm sure you know how to post your own thoughts, like, dislike, comment, etc., but have you leveraged the other tools at your disposal?
Today, we're going to explore the Price Target function on WhoTrades. It's another of the many ways you can interact with and share your thoughts with your peer traders. Personally, it's one of my favorites. Why? Because it's so simple and easy to use.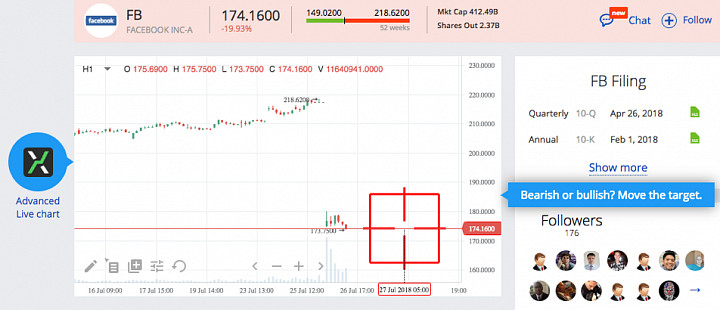 Just head over to the page of the particular security you're interested in. All you have to do is take the red box and move it to the price level you think the security will be at a certain date. Bullish or bearish? You decide.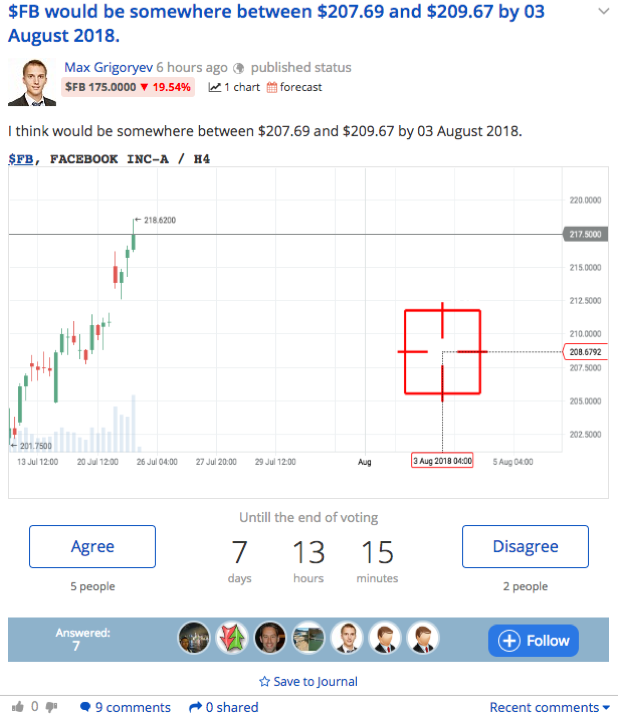 Then you can share it on WhoTrades for your fellow traders to agree or disagree, and comment their thoughts. You can share it to Facebook, Twitter, and StockTwits too.
We hope you take advantage of the many social features WhoTrades has to offer. That's why we made them easy to use. So, throw a prediction out there and get some feedback from your peers. Maybe they'll concur with your thoughts, or present new information. It's like getting feedback from your friends or family, except you actually solicited it. The best of luck to you in your trading endeavors.
Happy trading,
Your friends at WhoTrades
1. No information on this post should be considered an offer to buy or sell a particular type of security.