4 Ways Millennials Are Redefining Trading
It's official: millennials are now the largest living adult generation in the U.S. As of late April 2020, people born between 1981 and 1996 outnumber other adult generations, including baby boomers and Generation X.
Not surprisingly, this generation is influencing the financial industry, as well. People aged 24 to 39 years old are delving into trading, and the trading world is changing because of it. In fact, millennials are opening more online brokerage accounts than ever, especially within the past two months.
While many of the conventional trading practices may still apply, millennials' evolving attitudes about technology have sent traditional brokers scrambling to adapt their approach. Moreover, their priorities in choosing their investments may have long-term implications on how corporations can prosper.
THEY EXPECT ZERO COMMISSION FEES
Brokers have been charging fixed-rate commissions to retail investors for nearly two centuries. In the 1970s, a single trade could even cost hundreds of dollars. By then, the U.S. Securities and Exchanges Commission stepped in, causing brokers to lower trades costs. By 2014, online brokers were still charging $5 to $10 per trade.
Then came Robinhood. The financial services company is so named because the founders say they wanted to "provide everyone with access to the financial markets, not just the wealthy." Robinhood founders say they had noticed major Wall Street firms paid almost nothing to trade stocks yet charged users for every trade. In 2013, Robinhood launched a website and app that offered zero commission fees.
By October 2019, several major brokerages such as E-Trade, TD Ameritrade, and Charles Schwab announced they were eliminating trading fees, citing competition with Robinhood as a motivating factor. While major brokerage firms could absorb the costs, smaller firms have had to redesign their business models to survive. Meanwhile, Robinhood says they make money with premium investing tools, rebates from market makers and trading venues, income generated from cash, and stock loan income from counterparties.
Millennials make up a majority of Robinhood users. More recently, Webull has emerged as another millennial-focused competitor, offering commission-free trading intended for intermediate and advanced traders. As this generation's trading presence continues to grow, brokers will need to adjust to a zero-commission model to survive.
THEY'RE MAKING IT SOCIAL
Not everyone is fortunate enough to start their trading journey with a mentor. Still, millennial traders are still finding ways to cut down their initial learning curve by watching the pros. These days, more traders are engaging in social trading platforms, such as the Score Priority Club to exchange trading ideas. While platforms like eToro help users engage in copy trading (meaning they mirror the trades of another trader), other traders may follow more general advice from YouTube vloggers or other social media influencers.
Yet the comfort with social media means this generation of traders are more likely to rely on platforms like Facebook or Twitter for information rather than verified news media. This can develop an informational bias based on which accounts users see in their feeds. The most successful traders can create a well-rounded guide for trading and business news that includes a variety of sources.
THEY ARE MORE MOBILE
Traders in this generation still generally use human advisors, but they may be moving away from the norm. According to a 2017 survey from Accenture, 67 percent of millennials want computer-generated (robo) recommendations, compared to 30 percent of Gen Xers and baby boomers. A 2019 survey from Investopedia of around 1,400 participants said only about 20 percent of affluent millennials prefer robo-advisors, though they were still more likely to use them than older demographics.
This could be due to the digital nature of robo-advisors. Mobile-based platforms tend to be easier to use, which may encourage millennials to open, fund, and manage accounts from their phones. Moreover, the Accenture survey showed a majority of millennials demanded mobile versions of investing platforms. In fact, the rising popularity of Robinhood and Webull may be because they are easy-to-use apps.
THEY'RE GOING GREEN
Sustainable investing is having a moment. Companies that practice environmental, social, and corporate governance (ESG) have been steadily growing.
About 90 percent of millennials cite impact investing as their top criterion, according to a Bank of America survey as well as a statistic from Morgan Stanley. Furthermore, in the midst of COVID-19 volatility, sustainable funds performed better than many conventional funds in the first quarter of 2020.
Millennials may be enticed by ESG investing because they have so far experienced major economic downturns in their adult years that have been related to two letters of the acronym: "G" (governance during the 2008 recession) and "S" (the social/health pandemic). For those that are interested in ESG investments, a good place to start is to research which ESG funds are more likely to deliver. For example, some ESG funds are actively working toward certain ESG goals while others just exclude negative ESG behaviors.
Whichever way they choose to trade, millennials make up a powerful segment of traders. As traders in this demographic continue to develop their influence, their choices are actively revolutionizing the industry.
Sincerely,
The Team at Score Priority
Toll-Free + 1-855-274-4934
Domestic + 1-646-58-3232
info@scorepriority.com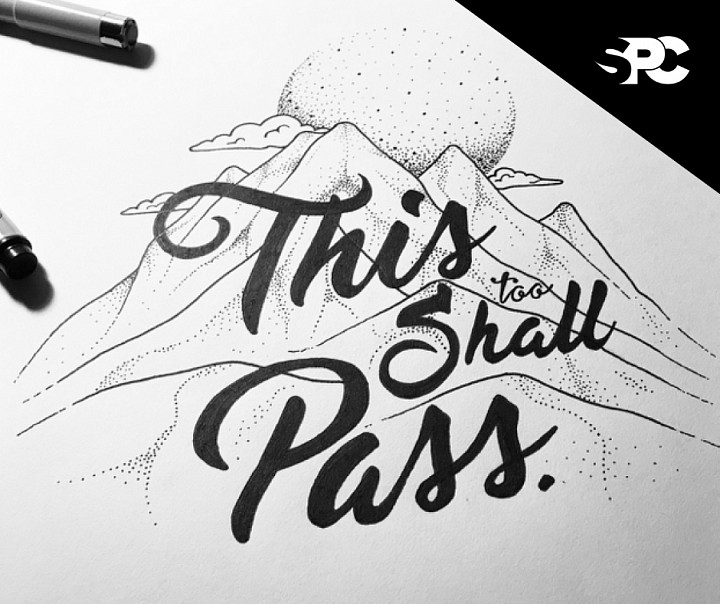 Image Credit: Pat Huck